The Team
Jess Curnier
Jess came to practise Pilates as a result of an injury to her lower back, which she sustained during her BA Honours degree in Dance Studies with Biology. As an active young lady, who had danced from a young age, Jess' injury meant that she had to completely modify her lifestyle. She tried many remedies to cure her back pain but found Pilates so helpful and enjoyable that it inspired her to share the benefits with others and spurred her on to become a Pilates coach. Having suffered from dance related injuries for many years, Jess understands first-hand the value and potential Pilates can play in healing, rehabilitation and body strengthening. Only through Pilates is Jess now able to manage her back pain, which has allowed her to resume a more dynamic lifestyle.
Jess trained under the world famous "undisputed First Lady of Pilates" Lynne Robinson. Body Control Pilates is internationally renowned as a leading body in Pilates teacher training. The organisation is reputed for the way in which it trains teachers to break down and adapt the exercises of the 'classical' mat series, created by Joseph Pilates, in a way that is accessible to all. Clients can therefore enjoy the benefits of Pilates within the realms of a safe and challenging workout. Teachers that train under the Body Control Pilates Method have the versatility to tailor their classes to meet the needs of every individual, from the first time exerciser to the most elite of athletes.
Jess' classes focus on the eight principles of Body Control Pilates:
Relaxation
Concentration
Co-ordination
Breathing
Alignment
Stamina
Centering
Flowing Movements
With Body Control Pilates, Jess is continually undertaking training to update her knowledge and learn new developments in the field.
Jess is young, friendly, bubbly and full of life. Her Dance degree from Roehampton University has given her a solid understanding of anatomy and physiology, the body in movement and the requirements for optimal performance. This proves an asset to her teaching and helps to make her classes dynamic, accessible, interactive and fun. You will leave having learnt to use muscles you did not even realise you had!
Nikki Hey
Nikki Hey is a STOTT trained Pilates instructor from Johannesburg. She has been teaching Pilates for many years. When she lived in South Africa, her main focus was teaching private sessions from her home studio. Since moving to the UK in early 2016, she has started teaching a large number of group classes including 2 for Jessica Pilates in Frimley on a Monday morning.
Nikki came from a very active and sporting family and background. Her parents were sports people and her eldest sister a professional ballet dancer. Nikki did everything from gymnastics to cricket but had a true passion for running/sprinting. Unfortunately this led to a recurring knee injury, which is what led her to Pilates. Nikki was amazed at how beneficial she found Pilates to be, not only for her knee but also her entire body!
Nikki has a true passion for helping people out of pain. She is a lively and vibrant character who makes her classes both challenging and fun. With a lot of experience in 1:1 work, she has a keen eye for detail and is very hands on to ensure that everyone in her classes is performing the exercises correctly. Nikki's witty humour certainly adds to her abdominal workouts!
Jenny Holtzhausen
Jenny, also from South Africa, has always led a very active lifestyle and was involved in swimming and hockey at school. She began attending Pilates classes at the age of 16, and has had a passion for this method of body conditioning ever since.
Before she moved to the UK, Jenny was a swimming instructor for young children. When she moved to the UK she decided to further pursue her love of Pilates and so completed her diploma in Human Anatomy and Physiology. She subsequently qualified as a matwork based Pilates instructor and is now teaching a number or Pilates classes for Jessica Pilates.
Jenny is a bubbly young lady with lots of energy. Her love for Pilates is evident in her teaching, which encourages her clients to work hard whilst having fun. Whilst working at Jessica Pilates, Jenny is keen to undergo continued professional development in order to further her knowledge and expertise.
Sonia Fergusson
Sonia was born and raised in Johannesburg, South Africa, where she was an active sportswoman, competing in both swimming and gymnastics. She started to teach gymnastics from a young age and continued teaching in both Qatar and the UK.
Sonia's passion for Pilates began when she spent many hours working in a Yoga/Pilates studio in Qatar. She then went on to qualify as a Stott Mat Instructor. Sonia holds a certificate in Level 2 Exercise to Music as well as a Pure Stretch qualification, and has attended numerous courses and workshops including Zenga Instructor Foundation, Pilates EV0 Foundation and an Abdominal Evolution workshop.
Sonia is passionate about people and works closely with the elderly and the disabled. Her passion and zest for life continuously shine through in her personality and her sense of humour makes any class an exciting and exhilarating experience.
Emma Curtis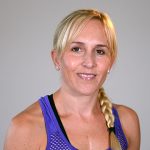 Emma has always enjoyed being active and had an interest in leading a healthy lifestyle. In 2001 she completed her degree in Exercise Science at Brighton University followed by completing courses in Sports Therapy, and Swedish and Sports Massage at Reading College.
She went on to become a Personal Trainer and to run fitness classes at various health clubs. In 2005, as a result of back pain, Emma discovered Pilates.
Having felt the benefits of Pilates first-hand, she trained with Future Fit to become a Pilates instructor (mat based and small equipment) and now has 11 years of teaching experience, both with groups and individual clients. Emma is passionate about her teaching and loves to share her knowledge and expertise with others, working on developing their core strength and being free from pain. She is very approachable and applies a holistic approach to her teaching. In her spare time she enjoys being mum to her little boy and running, when she finds the time. She has competed in 3 half marathons and numerous 10ks.
Coleena Reid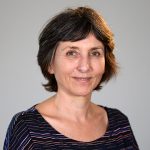 Coleena started practising Pilates to help her recover from a serious back injury and chronic low back pain. She immediately recognised that the focus on posture, core stability and alignment were the keys to her recovery and she now enjoys an active life free from back pain. She was so impressed with the way Pilates improved her health and lifestyle that she decided to train as a Pilates teacher with Body Control Pilates so that she could share the benefits with others.
In her classes, Coleena likes to focus on moving safely with good alignment whilst building and maintaining good core strength, stability and flexibility. She encourages her clients to work hard and guides them through some of the more challenging exercises when they are ready to do so, and she tries to keep them smiling too!
Coleena has recently returned to her home in East Horsley after 12 years working in Qatar and is delighted to have joined the team at Jessica Pilates.
Steph Strath
Steph is a Michael King trained Pilates instructor who was first introduced to Pilates after suffering back pain in her early twenties. With a strong motivation to take back control and manage her pain, she witnessed first-hand the benefits regular Pilates practice can bring both mentally and physically. Having always had a sense that full-time office work wasn't for her long term, Steph was fortunate enough to take on a part-time role in her work as a Scientific Advisor. This now gives her time to teach Pilates classes and private sessions.
Steph believes that her Biology degree and medical related work experience enhances her Pilates practice and a keen thirst for knowledge means her teaching is constantly evolving. Having trained under the Michael King Pilates method with its strong lineage back to Joseph Pilates, Steph's focus is on quality of movement and making sure people walk out of a class standing taller and feeling a million times better than when they walked in!
With a passion for connecting with people and helping them to live a happy and healthy life, Steph is a perfect fit for Jessica Pilates.
Rachael Hayden – our PA
Rachael has been a secondary school French and Spanish teacher in Surrey for the past 9 years and spent a year as a Training and Events Coordinator for a teacher recruitment company.
After years of hard slog at the front of a classroom, she has decided to follow a new path to see where it may take her! She is thrilled to be working closely with Jess at Jessica Pilates and can't wait to get her hands on Facebook, Instagram and Twitter as well as supporting lots of new and exciting projects to come.
Contact Rachael at admin@jessicapilates.co.uk