Frequently Asked Questions
What is Pilates?
Pilates focuses on strengthening and lengthening muscles to restore muscle balance, improve posture, increase flexibility and enhance muscle tone. It was created by German born Joseph Pilates in the early 1900s and incorporates elements from different exercise forms including yoga, martial arts, gymnastics, skiing, fencing and dance.
Pilates helps to recondition the body, build core strength and increase joint mobility whilst helping to reduce aches and pain. This has made it increasingly popular amongst elite athletes, teams and celebrities including Julia Roberts and Gisele Bundchen.
By connecting mind to body and body to mind, Pilates also serves to increase concentration, relieve tension and enhance body awareness.
Pilates is suitable for people of all ages and levels of fitness because all exercises can be adapted to better suit the needs of the individual.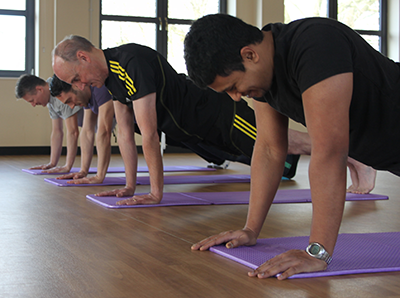 What should I expect from a Pilates workout?
During a Pilates workout be prepared to challenge all muscles in the body through their various ranges of motion. But also be prepared to challenge the mind! Expect to become familiar with a sequence of exercises that take the body through a mixture of different positions including lying, sitting, kneeling and standing. Efficiency and quality of movement are more important than the number of repetitions, resulting in an overall body reconditioning programme that boasts long lasting effects. What is more, the number of variations of each exercise is so broad and diverse that no two sessions will ever be the same!
Is Pilates a good form of exercise for rehabilitation?
With no impact to the joints, this form of exercise is particularly ideal for injury rehabilitation with little fear of relapse. Pilates is often recommended by health professionals to improve mobility, balance, posture, co-ordination and breathing to encourage injury recovery and strength building.
What should I bring to class?
Comfortable clothing that does not restrict movement is recommended. Ideally clothing should not be too baggy as the outline of the body needs to be assessed to ensure that all joints are well aligned and all limbs are moving correctly. You may choose to bring a bottle of water. Mats and other equipment are provided.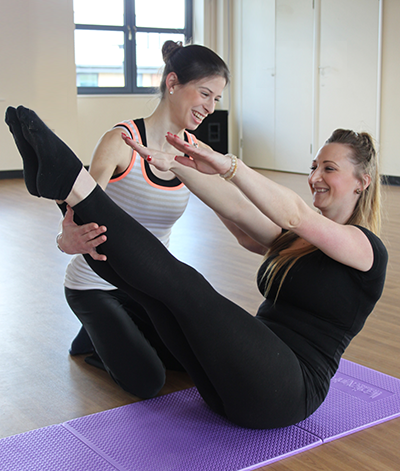 How do I book?
For all group class bookings and private lessons, send an email or phone Jessica Pilates. (See contact page for more details).
Where should I park?
Free parking is available at all class locations.
Do you have any notes I can take away with me to practise at home?
Yes, from the Resources page you can download worksheets that feature some of the exercises we often practise in class.